Welcome Guest!
We encourage you to sign in to our advocacy center. By signing in to the site we will match you to your legislators, enroll you in our frequent activist rewards program, and make sending messages to your elected officials even easier.
Welcome to Florida Wins!
Florida Wins is a non-partisan news and information resource that provides the facts about key issues of concern to Floridians. Our goal is to provide the tools you need to help you register to vote and provide facts on issues that affect your family and livelihood. We do not tell you who to vote for or how to vote on issues. Be sure to check out our "Multimedia" section to find our latest videos and infographics. Finally, stay in the know by following us on Twitter @Florida_Wins and by searching for #FloridaWins.
Another New Video - More Florida Trade = More Florida Jobs
We released a new video today highlighting the facts about international trade in Florida. Let's face it, there has been a lot said about "trade" in the U.S. over the past few months. While the national conversation works itself out, it's important to know that 2.5 million high-wage Florida jobs depend on international trade. 95% of consumers on Earth are outside of the U.S. borders. Those are facts we can't ignore in the Sunshine State.
Watch our latest video and get the facts about international trade. Share this video with others to help spread the word.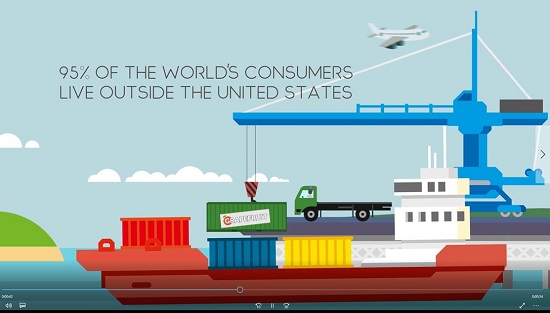 Learn more about international trade in our "Did You Know" section.
You are visiting this site as a guest. Log in or create an account